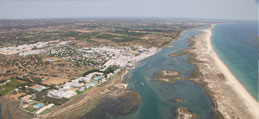 Ria Formosa paradise
Our park is located very close to a true natural paradise, the Parque Natural da Ria Formosa.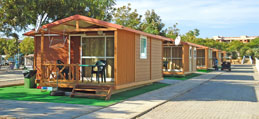 Bungalows
You can enjoy a comfortable accommodation at affordable prices in our Bungalows. Click here to see more...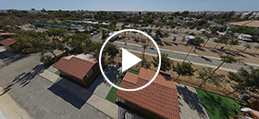 Video 360 Park
Camping Ria Formosa seen from the air - Cabanas de Tavira. Filmed with drone phamtom 2 and GoPro 3 Black. Goin 360 production.
Camping Ria Formosa
Fernando Rocio, a camping aficionado, was the founder of Camping Ria Formosa.
For over 25 years he and his family visited almost all the countries in Europe, having known an immense variety of campsites. With the strenght of a true entrepreneur, he had a dream: That one day he would design and develop a campsite on a plot of land in the eastern Algarve.
He found the perfect location in Cabanas, located in the beautiful nature reserve of  Ria Formosa and realized his dream.
Today, Camping Ria Formosa welcomes everyone who would like to stay and enjoy the facilities we have to offer…
 Contacts
Parque de Campismo Ria Formosa Lda
Quinta da Gomeira
8800-591 Cabanas de Tavira
Telefone: +351 281 328 887
Fax: +351 281 326 087
Email: info@campingriaformosa.com
Website: www.campingriaformosa.com
GPS Position
Lat: 37º 08′ 42.24N Long: 07º 36′ 08.03W